Entry Form Available for download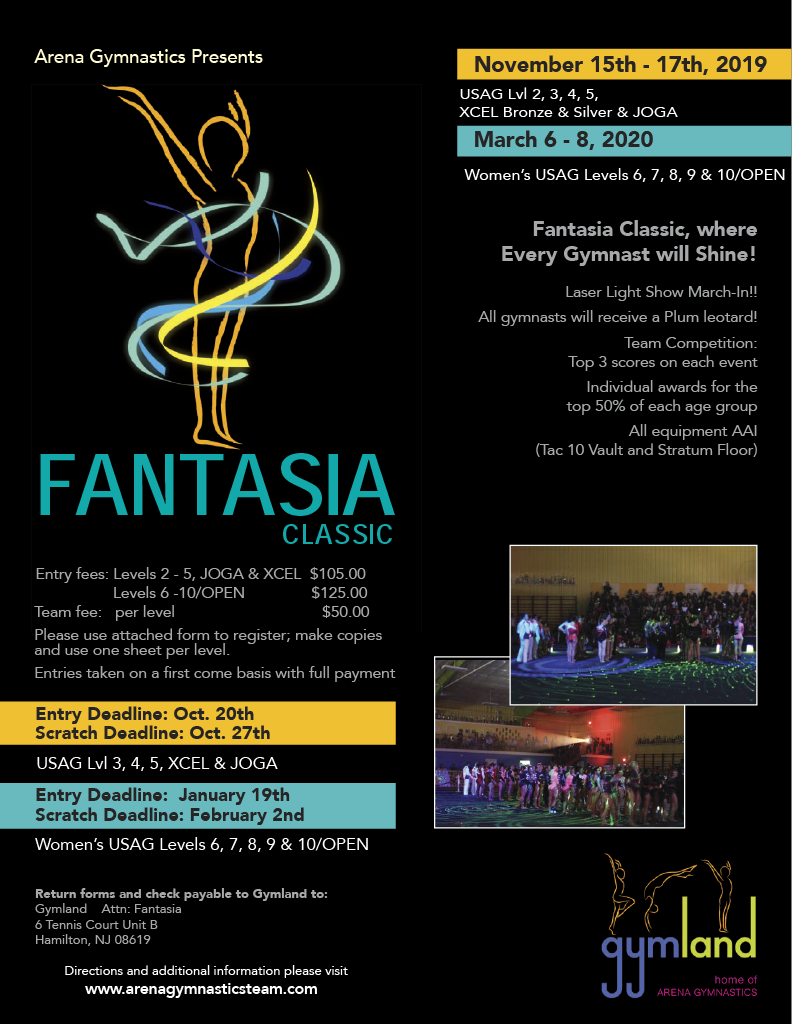 Entry Forms available for download
Click on to find our more.
Entry Form included.
Click to find out more information about the upcoming Fantasia Classic.
Register Early; This meet fills up fast!
Click here to view the JOGA State Championship 2018 schedule.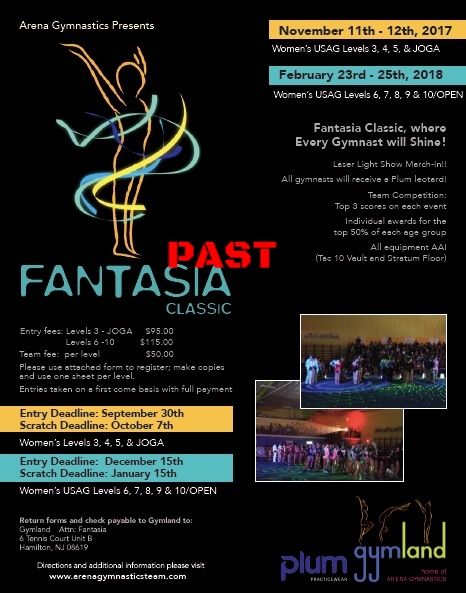 All gymnasts will be receiving a Plum Practicewear Leotard at our Fantasia Classic this year!
Learn more about the Fantasia Classic here - Registration forms, results and etc will be updated accordingly on this page
Click here to view all the information regarding the upcoming Fantasia Classic organized by Arena Gymnastics at Gymland.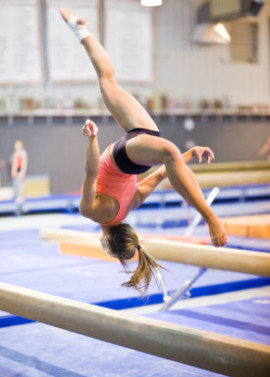 *Latest Update*
JOGA State Championship Results Out HERE
Fantasia Classic 2015
February Fantasia Results
Complete Individual Scores
Previous Fantasia Results (NOVEMBER)
Sunday 11/16/2014
Session 1 - Level 3
Session #3 (Level 4)
Team : Arena, US Gym II, US Gym Leonia, ACE, Go for the Gold
Session #4 (Level 4)
Team : Envision, Jersey Jets, Flippin' Out, Connections, Precision, Riverview, JAG, Rainbow