Upcoming Events & Past Events
Scroll down to check out Arena's upcoming events and also previous events that were hosted by Arena Gymnastics.
Entry Form Available for download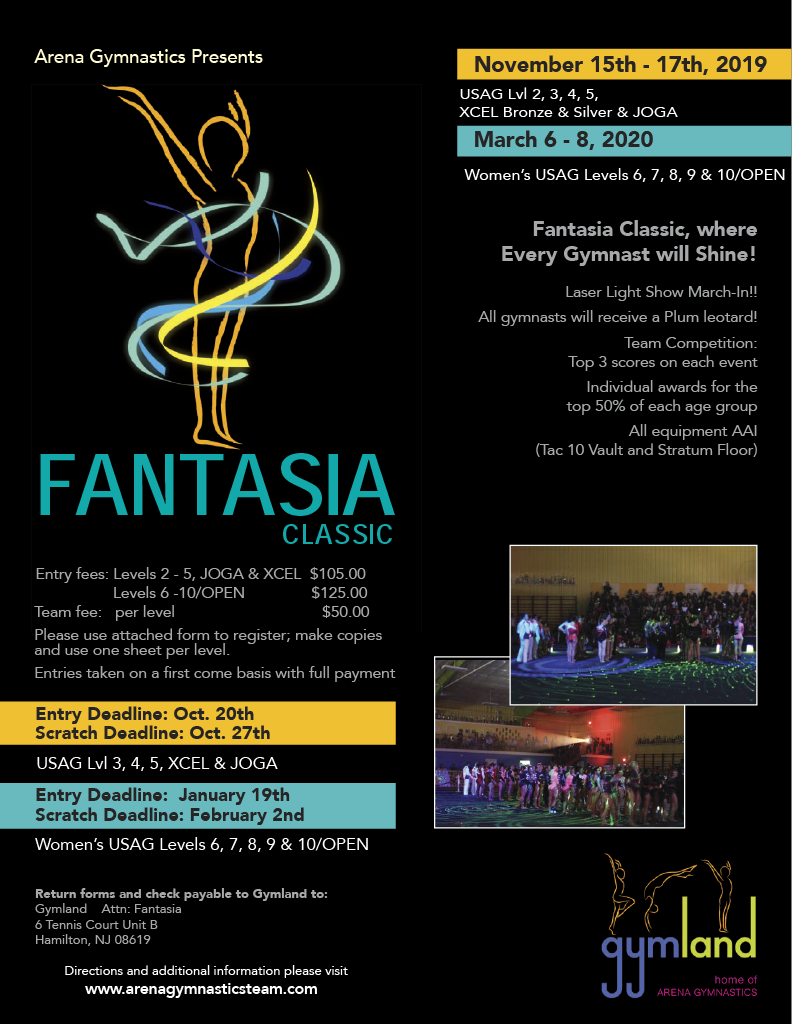 Entry Forms available for download
Click on to find our more.
Entry Form included.
Click to find out more information about the upcoming Fantasia Classic.
Register Early; This meet fills up fast!
Click here to view the JOGA State Championship 2018 schedule.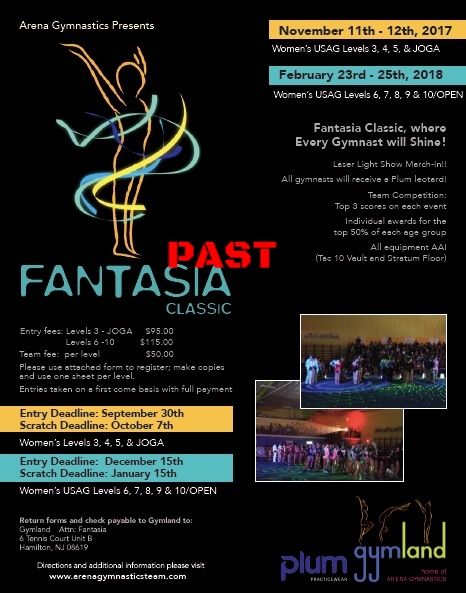 All gymnasts will be receiving a Plum Practicewear Leotard at our Fantasia Classic this year!
Learn more about the Fantasia Classic here - Registration forms, results and etc will be updated accordingly on this page
Click here to view all the information regarding the upcoming Fantasia Classic organized by Arena Gymnastics at Gymland.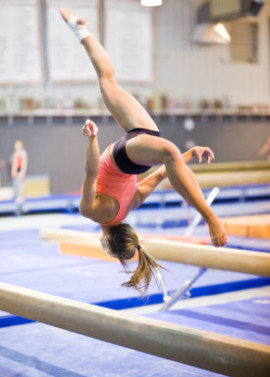 *Latest Update*
JOGA State Championship Results Out HERE
Arena's Teams trains at Gymland, a beautiful, modern facility in Hamilton, NJ. Gymland also offers gymnastics classes, summer camps, birthday parties and much, much more!
Gymland School of Gymnastics is an all-encompassing Gymnastics training facility located in Hamilton, New Jersey. Gymland offers recreational gymnastics instruction, motor-skill development, parent/child classes, and eye-hand coordination training for boys and girls at all levels including infant, preschool, youth, teen, and adult.
Additionally, we offer competitive team gymnastics and individual coaching for both boys and girls competition at the highest levels of USA National Gymnastics. Our early childhood development training begins at the age of 4 months with basic motor-skill gym classes, concentrating on physical movement, eye-hand coordination, and movement games. These classes require parent or caretaker participation.
Progressive training and instruction continues with our pre-school classes, ages 3 through 6. These classes focus on balance, strength, coordination, flexibility, understanding of body mechanics, and enjoyment of physical movement.
Gymland also offers adult classes as well as classes in cheer leading, tumbling, cheer-tumbling, and trampoline. Gymnastics oriented birthday parties are available as well as gymnastics summer camp and holiday camp. Our very special Open Gym classes offer the flexibility of supervised gymnastics training in a less structured environment. New Field Trips, fitness classes, and special events to be added to the Gymland curriculum periodically.
Competitive Programs
Below are the competitive programs that are being offered at Arena Gymnastics